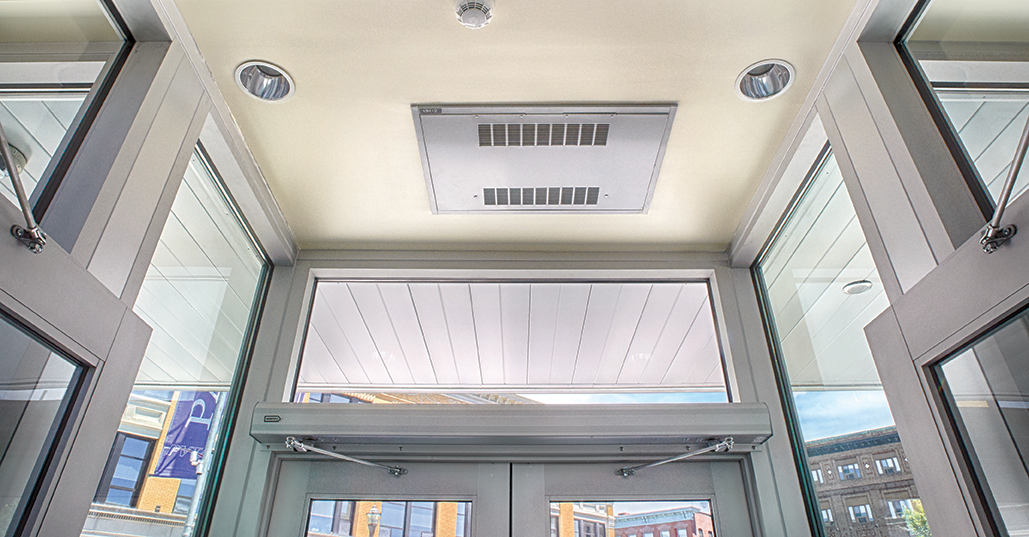 Selection and "Rough In" Made Easy - Only the Lengths Vary
The Vulcan Cabinet Unit Heater is the industry's most recent design. Years of manufacturing and engineering experience combined with a concern for appearance have resulted in a crisply styled unit that will blend with almost any room decor and provide reliability, durability, individual control and quiet operation. The wide selection of floor, wall and ceiling units with a variety of air flow arrangements allows for exactly matching design requirements. Field repainting to match the decor is possible and factory applied decorator colors are available as an option. Recessed models are provided with a field installed wall seal that allows for full or partial recessing depending on the model. The wall seal is also available as an optional kit for full or partial recessing of most other models.
As unit size increases, only the length changes. The depth and height remain constant, thus allowing the designer to have uniformity of appearance when units of various sizes are installed in adjacent areas. The standard 16 gauge front panel is rugged enough to withstand harsh treatment. Exposed cabinetry is provided with a neutral eggshell baked enamel. Back and side panels are 18 gauge. The pedestal base for floor models is painted to match the unit and is the height of most mop boards. The solid state speed control provides infinite variations from high to low speed, giving the occupant finger-tip control over fan speed and room temperature.
Vulcan Cabinet Unit Heaters are CSA certified.